Dr. Lori Batch
Chiropractor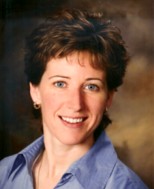 Dr. Lori Batch graduated from the Canadian Memorial Chiropractic College (CMCC) of Toronto in 1999. Prior to attending CMCC, Dr. Batch attended Lamar University in Texas on a full NCAA Division I tennis scholarship, completing her Bachelor of Science at Simon Fraser University in Burnaby, British Columbia.
Born in Vancouver, Dr. Lori Batch aspired to be a health care professional from a young age. Growing up with two parents in the health care field helped cultivate this early interest in health and wellness. As a Doctor of Chiropractic, Dr. Batch focuses on helping people achieve optimal health from acute care management to wellness and preventative maintenance care. In addition to being a chiropractor, Dr. Batch is also a certified personal trainer with specialties in core strength training and pre-&-post natal fitness.
In her practice, Dr. Batch has a special interest in helping recreational as well as elite athletes in preventing and treating sports related injuries and achieving optimal performance. Dr. Batch has volunteered her professional services at many provincial and international sporting events, including the Ontario Summer Games, the Ontario Women's Hockey Provincial Championships, the Women's World Hockey Championships, and the 2015 Pan Am Games for both the tennis and equine sporting events.
In 2011, Dr. Batch completed specialty training in Animal Chiropractic from the Veterinary Chiropractic Learning Centre (VCLC) in Brantford, Ontario. Dr. Batch provides chiropractic care to all animals including dogs, cats, and horses, from companion animals to elite athletes, at all stages of life. Since graduating from this program, Dr. Batch has completed additional Advanced Certification in Canine and Equine Techniques. Dr. Batch is a Board Certified Member of the College of Animal Chiropractors, which regulates the practice of animal chiropractic in Canada.
Dr. Batch continues to be actively involved in sports and athletics, and enjoys spending time at the cottage with her two rescue dogs, Bailey and Lexi, and her cat Tiger.
Bernadette Morin
Massage Therapist
After a lifetime of providing untrained massage to friends and family, I decided to follow my dream of becoming a registered massage therapist. After a 25 year career in marketing, I went back to school.
I graduated in August 2009 from the Toronto Institute of Complementary & Alternative Therapies (I.C.A.T.) where hands-on learning in a small class environment provided a well-rounded skill set. I passed the provincial standard exams and was licensed in October 2009.
While still in school, I attended three additional courses from Trimesters Massage Therapy Education that followed my passion of helping women to provide the best start to their babies' lives: Pregnancy massage, Doula/Labour Support, Infant & Child massage.
Continuing to enhance my skill set, in 2010, I completed both Levels 1 and 2 of Craniosacral Therapy, followed in 2011 by Levels 1 and 2 of Somato Emotional Release Therapy from The Upledger Institute. In March 2012 I took a Pediatrics course specifically to enhance my treatment skills for infants and children.
In the fall of 2013 I added Acupuncture to my toolbox of techniques, completing the McMaster University Medical Acupuncture Program This allows me to offer clients another way to treat conditions like tendinitis, sprains and strains, reduce pain and help release muscle tension.
In the spring of 2015 I added ACE Massage Cupping to my techniques, which assist with the remediation and reduction of scar tissue and the adhesions that go along with them. The cupping is also effective for reducing muscle tension, increasing hydration to tight tissues and reducing facial tightness associated with TMJ and headaches.

As a lifelong learner, I will continue to enhance my knowledge base to expand what I can offer to my clients to achieve their goals.
I have worked with many post-surgical clients to help them return to functionality. I have worked with clients who have experienced car accidents, illnesses leading to loss of function as well as people dealing with chronic tendinitis and other restrictions.
I work with world class adult athletes in Dragon Boat Racing as well as Triathlons. I have experience treating competitive teenage athletes in swimming, dance, hockey, soccer, ballet and horseback riding. In one instance, a competitive swimmer was able to reduce their swim time by 5 seconds in a competitive meet after only 4 treatments. The client followed the recommended exercises and stretches which resulted in dramatically increased healing time and return to full functionality with an increase in results!
I look forward to working with you to help you reach your healthcare goals!